I haven't had time to work on anything new, so here are some more sketches that were part of The Sketchbook Project. All sketchbooks will be on dispay at the Art House in Decatur, Georgia on October 27th.
This is a quick cartoonish sketch I did of monsters hiding under a child's bed.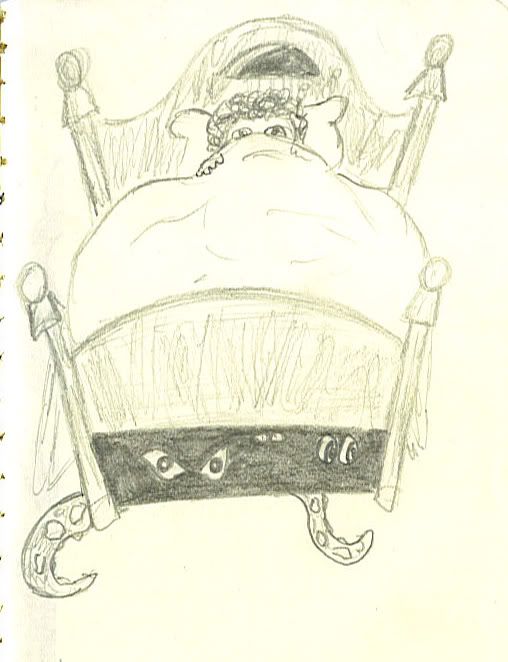 In keeping with the theme of "fear" I did 2 caricature's of people that scare a lot of us!
And to be fair, this probably scares those guys: